Features
● Fixed, full-floating and semi-floating structures, allows the container to deform slightly;
● Compact structure, no extra parts required;
● Seal welded, strong adaptability to environments;
● The stop nut can prevent overturning and facilitate maintenance;
● Overload protection protects sensor from impact force;
Technical Parameter
Capacity
250kg,500kg,1000kg,1500kg,2000kg
Rated output
2.0±0.2%mV/V
Non-linearity
0.03% F.S.
Hysteresis
0.03% F.S
Repeatability
0.03% F.S.
Creep 30min
0.03% F.S
Zero balance
±2% F.S.
Temp effect on zero
0.03% F.S./10°C
Temp effect on zero output
0.03% F.S./10°C
Operating temp range
-20~80°C
Compensated temp range
-10~40°C
Input resistance
385±30Ω
Output resistance
350±5Ω
Insulation
≥5000MΩ/50VDC
Recommended excitation voltage
5~10VDC
Limit load
200%F.S.
Breaking load
300% F.S.
Cable size
φ5x4m
Protection class
IP68
Cable connection
Ex+:Red; Ex-:Black; Sig+:Green; Sig-:White;
Dimensions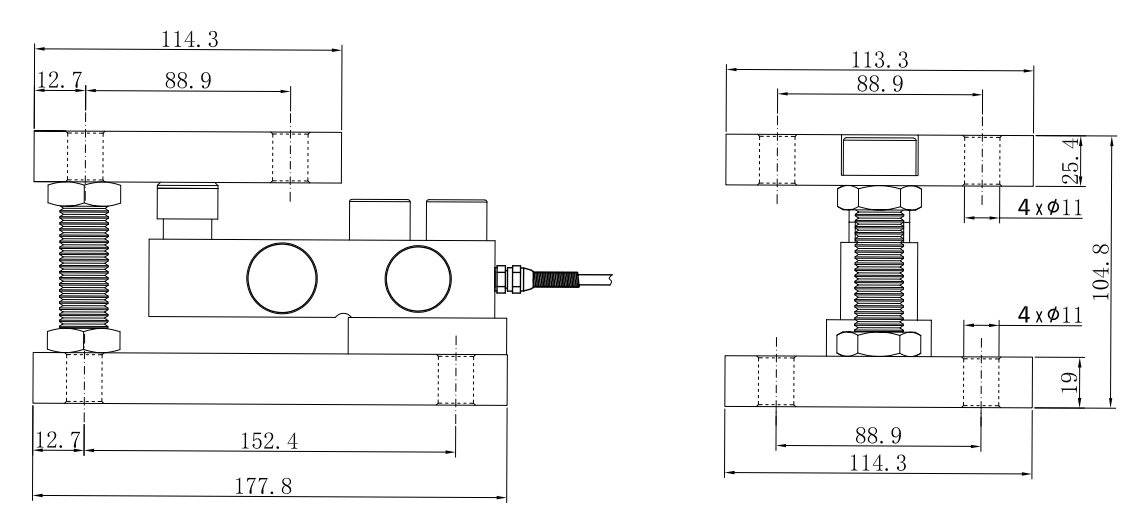 Installation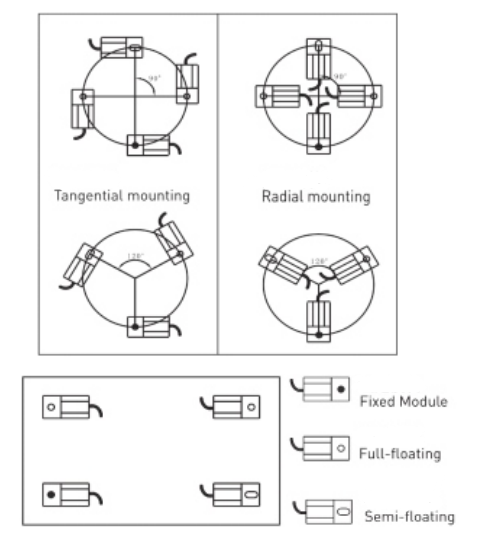 Installation Precautions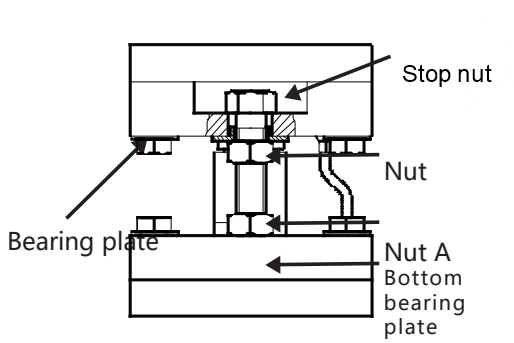 Check the condition before installation: Thelevelness of each installation point should be within 3mm, the levelness on the same side must be controlled within 1mm/m. The basic bearing capacity is required to be stronger than the sensor's range.
Loosen the stop nut and the nut after installing the module;
Loosen the nut downward, and tighten the nut A with the bottom bearing plate, remove the gasket on the nut, so that the bearing plate can swing freely.