Features
● Special sealing joint is adopted.
● High stability multi—turn potentiometer is usedfor compensation and adjustment.
● Multiple sensor signal calculation.
● Multiple sensor cables are connected in tandem.
● Prevent the sensor from being damaged by inducedlightning and surge signals.
● Electronic scale offset performance adjustment ( optionalbridge voltage adjustment and signal adjustment ).
Application
Voltage transmitter can work together with strain gages,ceramic piezoresistive sensors, and diffusedsilicon piezoresistive sensors which can realize the conversion and transmitting of physical quantity,such as force, pressure, weight, displacement, torque and liquid level.And the signal can be directlyinput in computers or other measurement and control instruments.
Technical Parameter
| | | | |
| --- | --- | --- | --- |
| Accuracy | 0.1%-0.05%F.S. | Output | MV |
| Power supply | 12VDC 24VDC | Multiple output | MV |
| Non-linearity | 0.1%-0.05%F.S. | Compensated temp range | -10 ~60°c |
| Hysteresis | 0.1%-0.05%F.S. | Operating temp range | -20 ~80°c |
| Repeatability | 0.1%-0.05%F.S. | Protection class | lP65 |
| Zero balance | ±2%F.S. | Temp effect on zero | 0.05 % F.S. /10℃ |
| Cable size | Φ5×1.5m | Dynamic Response | 50-200 times/second |

Dimensions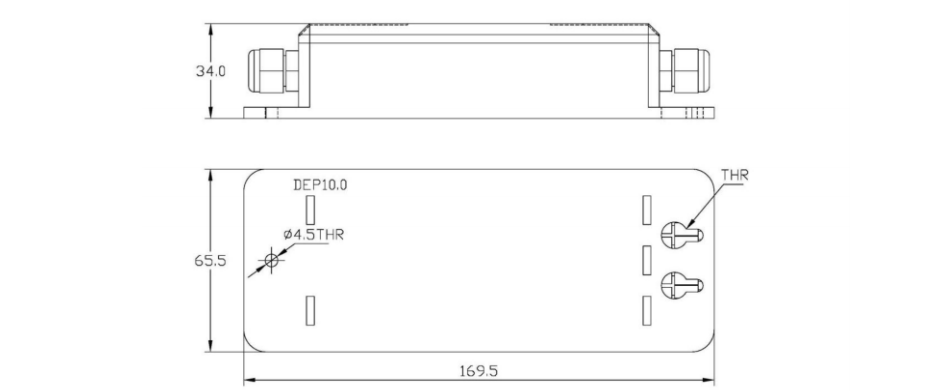 Selection
Model

Frequency /HZ

Input signal
Accuracy
Special requirements
XJC-QY4

1K Hz

V05: 0-5V

V10: 0-10V

V±05: ±5V

V±10: ±10V

M4: 4-20mA

M20: 0-20mA

D: 0.1%-0.5%

B: 0.05%

Y/N