Features
● Built-in multistage amplifier chip, independent power supply for sensor.
● Multiple sensitivity input, and switchable.
● High speed, high transmission speed, and high dynamic response frequency.
● Good long-term stability, good anti-interference performance.
Application
Voltage transmitter can work together with strain gages,ceramic piezoresistive sensors, and diffusedsilicon piezoresistive sensors which can realize the conversion and transmitting of physical quantity,such as force, pressure, weight, displacement, torque and liquid level.And the signal can be directlyinput in computers or other measurement and control instruments.
Technical Parameter
External power supply
5VDC
Material
Plastic
Power supply
12VDC 24VDC
Rated input
0.5-3.0mV/V
Non-linearity
0.1%-0.03%F.S.
Resolution
1/50000
Hysteresis
0.1%-0.05%F.S.
Sampling speed
15-1920Hz (Switchable)
Repeatability
0.1%-0.05%F.S.
Operating temp range
-10℃ to 50℃, Humidity Below 85% RH
Zero balance
±2%F.S.
Display accuracy
-99999-99999
Power Consumption
about 30W
Communication Interface
RS232, RS485, 0-10V, 4-20mA
Cable connection
Ex+: Red;Ex-: Black;Sig+: Green;Sig-: White

Dimensions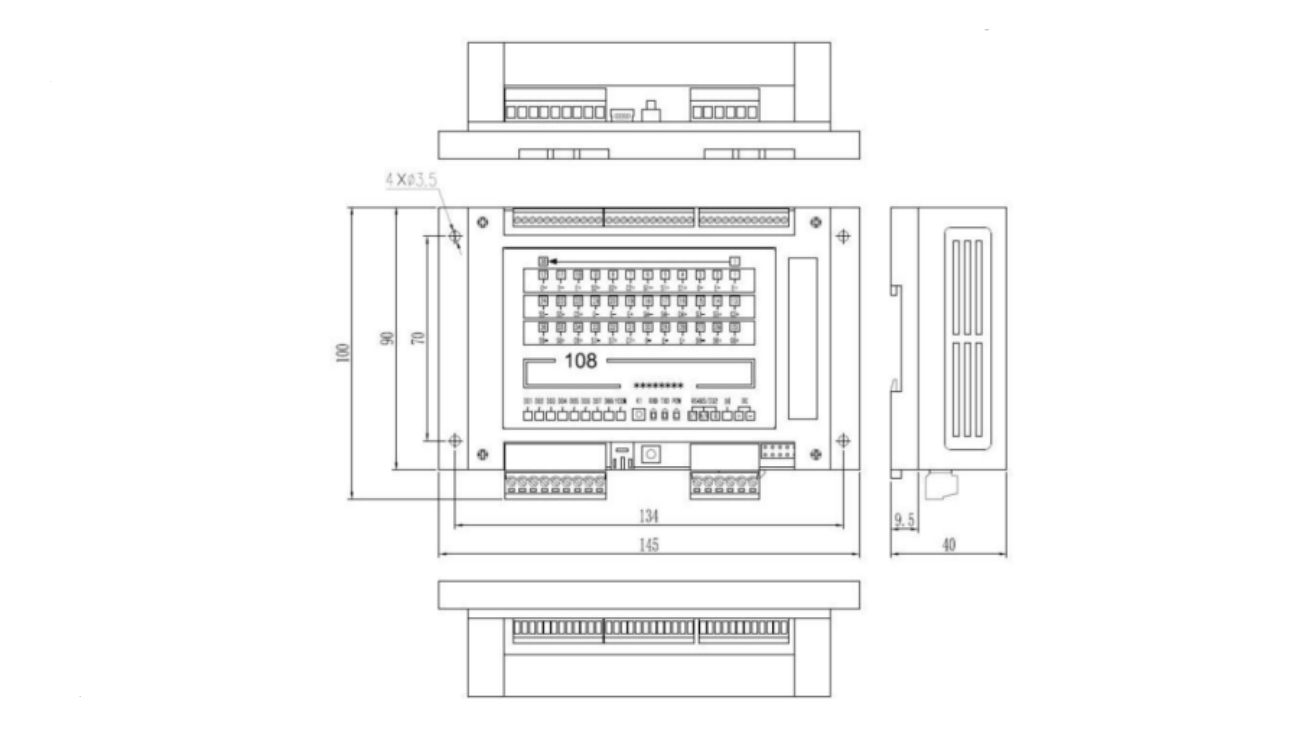 Selection
Model

Input Channel

Accuracy

Power supply

Signal output

Smart modules

Special

requirements

XJC-608T-CF

T4: 4 Channel

T8: 8 Channel

T16: 16 Channel

B: 0.05%

D: 0.1-0.5%

A:220VAC

D:24VDC

R2: RS232,

R4: RS485,

V:0-10V

A:4-20mA

T:TEDS or No

Y/N