Features
●XJC-S05-13 high-precision resistance strain principle
●Can meet force measurement in the rangeof 0- 50 kg .
●Sealed welding, oil, water, corrosion resistance
●Compression and tension, easy to install and flexible.
●Small size,beautiful appearance
Technical Parameter
Capacity

0-50kg

Material
Stainless steel
Nonlinearity

0.5% F.S.

Rated output

1.0±10%mV/V

Recommended excitation

5-10VDC

Maximum excitation
15VDC
Protect class
IP67
Compensated temp range
-10~40°C
Hysteresis

0.5% F.S.

Operating temp range
-20~80°C
Repeatability

0.5% F.S.

Insulation

≥5000MΩ/100VDC

Input impedance
350±50Ω
Output impedance
350±5Ω
Creep(30min)

0.1% F.S.

Temp effect on output
0.05%F.S./10°C
Zero balance
±2%F.S.
Temp effect on zero
0.05%F.S./10°C
Limit load
150%
Breaking load
200%
Cable size
Ø2 x4m
Life
Full scale more than 1 million times
Cable Connection
Ex+: Red;Ex-: Black;Sig+: Green;Sig-: White
Dimensions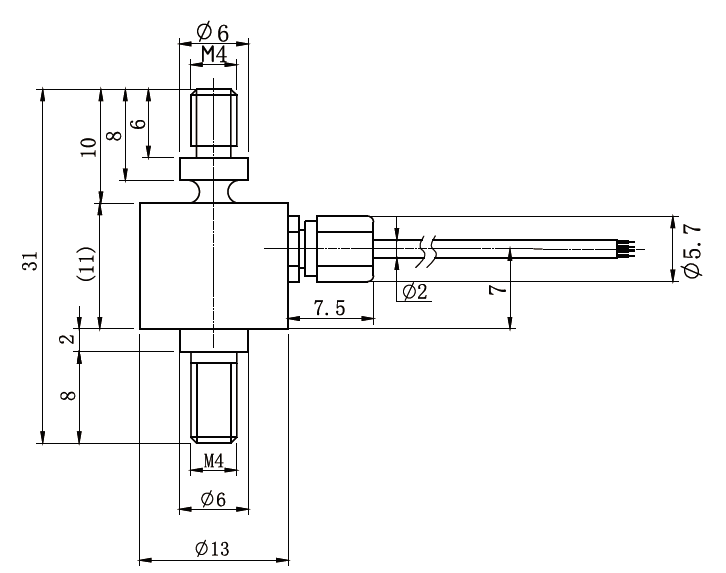 Load Direction & Wiring Code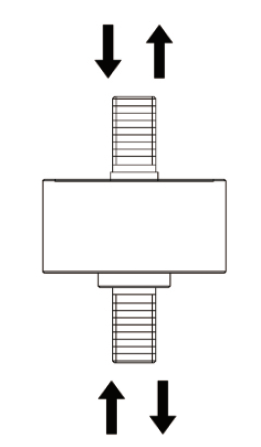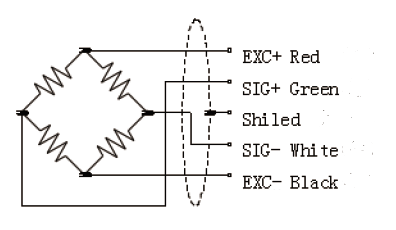 Applications
Automotive, medical, robot, electronic, mechanical equipment, automation equipment, etc.Force measurement in small space installation, such as feeling tester for keyboard switch, compression force measurement for hot and cold lamination machine, and grasping force measurement for robotic hands.